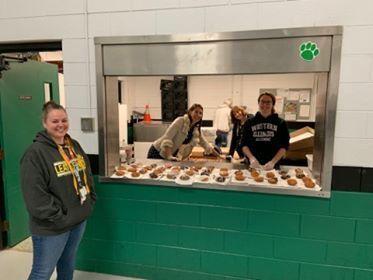 A GIANT Thank You to ALL who came to Pastries With Parents!
Monica Redden
Thursday, April 11, 2019
Thank you to Alden-Hebron PTO for hosting the Pastries with Parents! It was a great turn out and the children love having their parents come to school. Especially to eat delicious donuts from Hazels! Thank you for all who came out to participate!