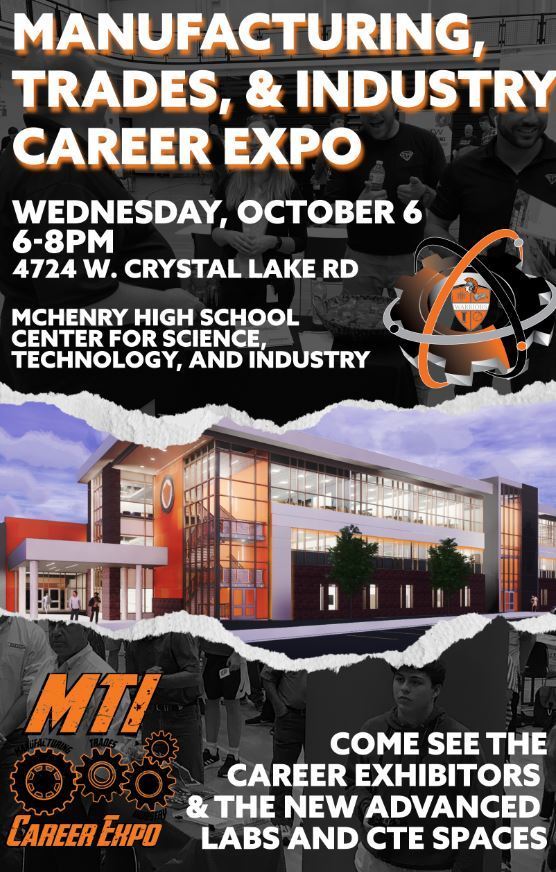 MTI Career Expo
Dist. 19
Monday, September 13, 2021
Manufacturing, Industry, Trades CAREER EXPO
DON'T MISS OUT!
The event will be from 6 to 8 p.m. Wednesday, Oct. 6th at McHenry High School East Campus (1012 N. Green St., McHenry, IL)
The expo will feature more than 50 exhibitors.
The event is open to any middle or high school student or parent in McHenry County.
Seniors who attend and plan to enter secondary trade or technical areas are eligible to win one of three $1,000 scholarships. Any student who attends is eligible to win signed Blackhawks memorabilia.