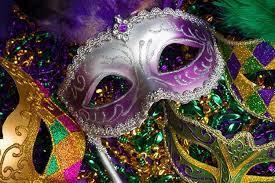 Mrs. Matla's & Mrs. Peisert's 1st Grade Learns About Mardi Gras!
Monica Redden
Friday, March 01, 2019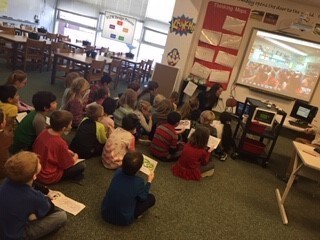 Our first graders have been learning about Mardi Gras in New Orleans. We have learned all about the traditions, music, and parades. We had a chance to video chat with a 5th grade class in Louisiana and ask them some more questions about Mardi Gras. We listened to a Mardi Gras story and the 5th graders even had some questions for us! On Fat Tuesday (March 12th), the first graders will wear the Mardi Gras colors- purple, green, and gold, try the traditional King Cake and make their own Mardi Gras masks!