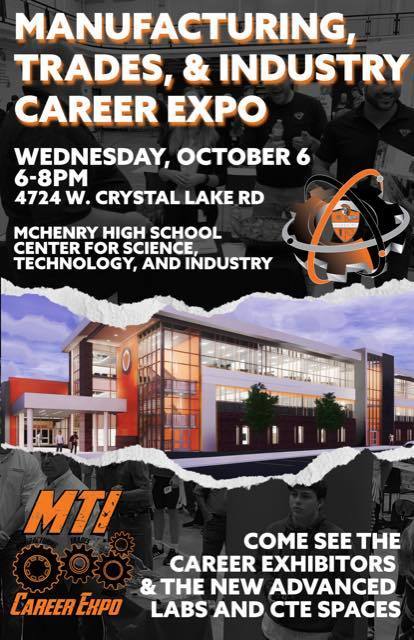 Manufacturing, Trade, and Industry Career Expo (MTI)
District 19
Wednesday, October 06, 2021
Attention AHHS Students & Parents:
Don't miss out . . . The Career Expo is TONIGHT (6:00 PM - 8:00 PM).
"A career expo bringing local McHenry County Industries to McHenry Community High School to help promote their needs and the educational pathways that could benefit students/adults as they seek careers."

https://business.mchenrychambe...