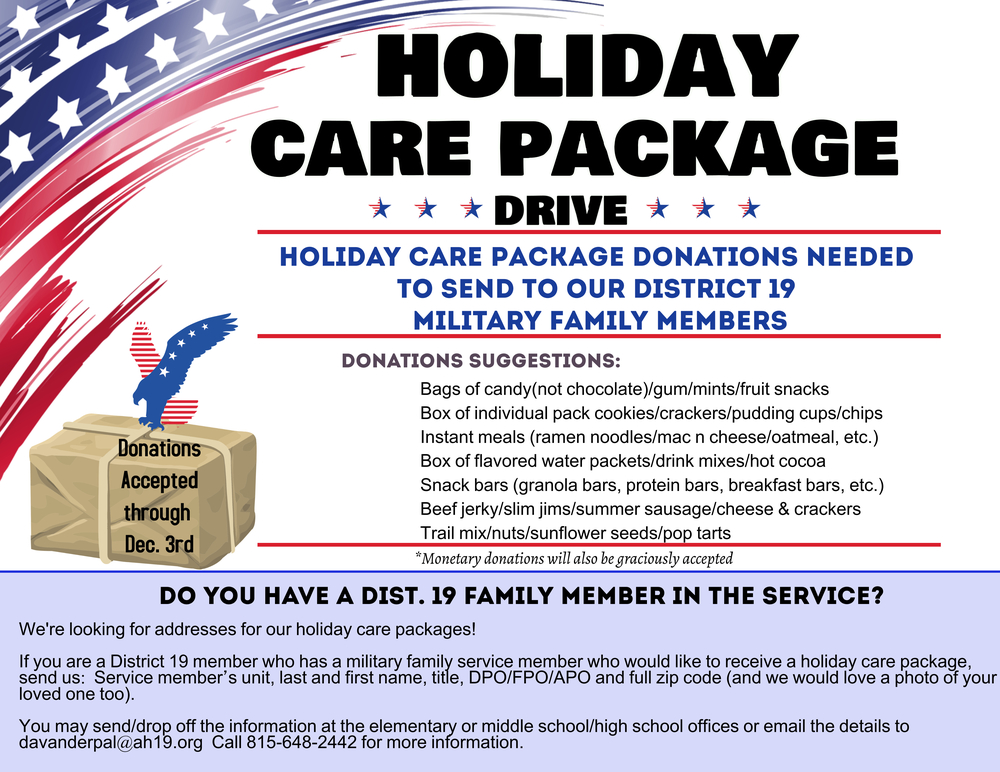 Holiday Care Package Drive
Davina VanderPal
Friday, November 05, 2021
"Students Helping Soldiers" is seeking donations for Holiday Care Packages to Send to District 19 Family Member Soldiers
You can drop off items until Dec. 3rd at multiple locations: Alden-Hebron Elementary, Alden-Hebron Middle School/High School, or various local Hebron businesses.
Recommended donations include: chips, nuts, cookies, beef jerky, non-melting candy, and trail mix in packaging that isn't easily crushed. Drink mixes in single-serving packets are also a good addition. Monetary donations will also be graciously accepted.
We are also looking for addresses for our holiday care packages!
*If you are a District 19 member who has a military family member who would like to receive a holiday care package, send us:
Service member's unit, last and first name, title, DPO/FPO/APO & full ZIP code (and we would also love a photo of your loved one)!

You may send/drop off the information at the elementary or middle school/high school offices or email them to davanderpal@ah19.org

Call 815-648-2442 for more information.