*** Tonight HSFB game home vs. Milford CP the #1 team in the State 7:00 kickoff. Girls HS Volleyball tomorrow at the Harvard Tournament. Play starts at 8:00 vs. Vernon Hills at Harvard Jr. High, then the girls play South Beloit at 9:15 at the High School in the North Gym, 10:15 vs. Ottawa Marquette also in the North Gym. 11:30 back at the Jr. High vs. Round Lake and 12:30 back to the High School South Gym to play Harvard. ***

*** Thursday 9/22 HSVB home vs. Schaumburg Christian 5:00 start. MSVB away at Stanton 7th & 8th grade games starting at 4:30. ***

*** Just another reminder that tonight's HSVB game vs. Hinkley Big Rock will be starting 5:30 or a little later due to busing issues. ***

*** Tonight MSVB home vs. Grass Lake 6th & 8th @ 4:30, HSVB at Mooseheart @ 5:00. MSFB home vs. Orangeville at 5:30. Attention: Tomorrow night's home HSVB game vs. Hinkley Big Rock has been moved to a 5:30 start time.***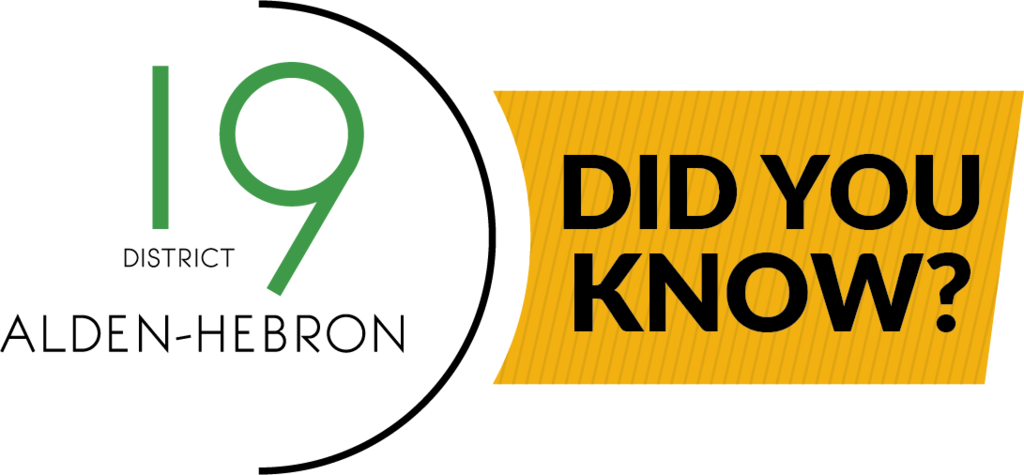 Today we celebrate National IT Professionals Day to recognize the technical expert who makes sure our computer systems run smoothly throughout D19. It takes a solid set of skills and talent! A GIANT thanks to Mr. Scott Lebaron for everything you do behind the scenes to keep us up & running!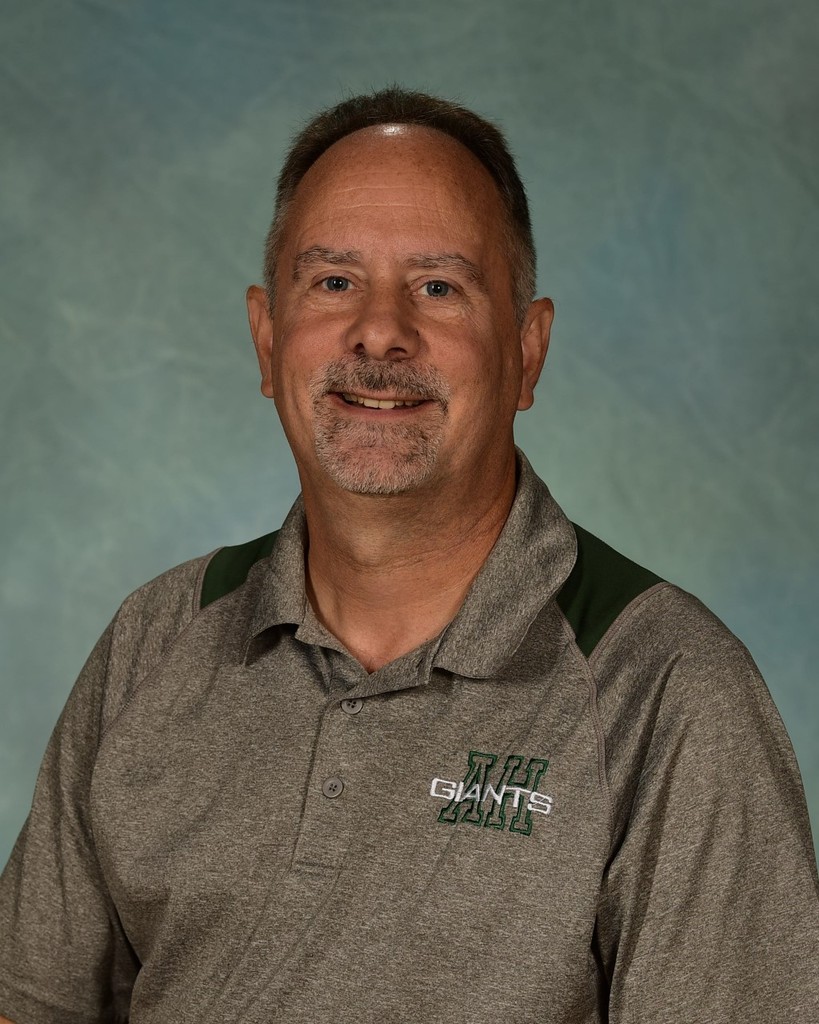 *** FSFB 9/19 at South Beloit 5:00 start. ***

*** Monday 9/19 Middle School Volleyball game away at North Prairie 4:30 it is a 7th & 8th grade game only. There will be no practice for 5th & 6th graders today. Tomorrow 9/20 is early dismissal. No practice after school but home 6th & 8th grade games vs. Grass Lake starting at 4:30. ***

"If we set our minds, we can achieve anything." - Gabby Douglas #MotivationMonday #7Mindsets #SEL #giants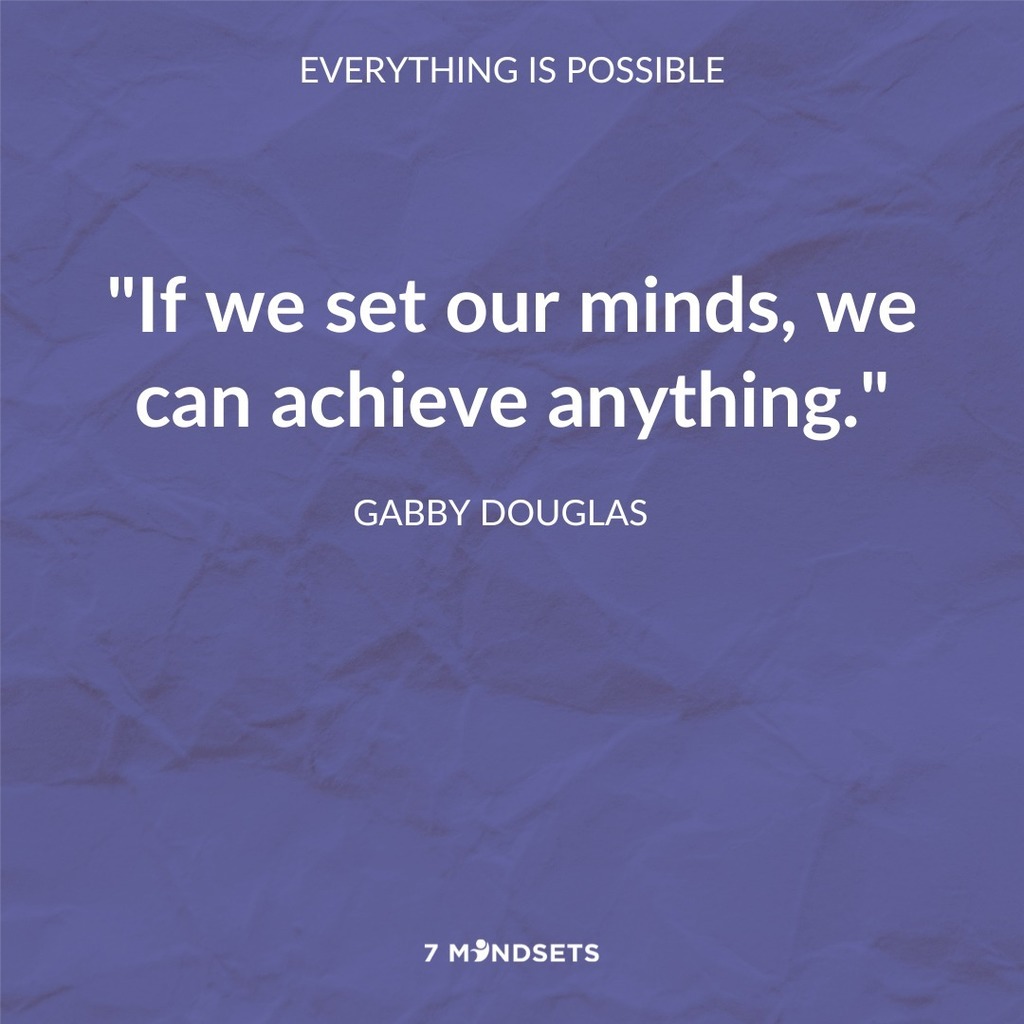 SAVE THE DATE: Oct. 18th, 6:30-8 PM AH Seniors/Parents & Guardians: District 19 will be hosting its annual FAFSA (Free Application for Federal Student Aid) Completion Workshop at Alden-Hebron High School- Room 102, Oct. 18th, from 6:30-8 PM. A representative from the Illinois Student Assistance Commission will be at AHHS that night to answer questions and help families complete the process. ---Families are asked to create their Federal Student Aid identification numbers prior to the workshop and to begin the FAFSA. ---A separate FSA ID is required for a parent and for the student. Families can use the following links to get started: ---Create a Federal Student Aid ID:
https://fsaid.ed.gov/npas/index.htm
---Steps on Filling Out a FAFSA Form:
https://blog.ed.gov/.../8-steps-to-filling-out-the-fafsa.../
Families interested in attending are asked to contact Academic Advisor, Mrs. VanderPal, at 815-648-2442 or email
davanderpal@ah19.org
.

District 19 is looking for additional Substitute Teachers If you already hold a valid Substitute Teaching License through the Illinois State Board of Education (ISBE) and are interested in substitute teaching in Alden-Hebron District 19, please complete an employment application. If you are interested in substitute teaching but do not hold a substitute teaching license, please see this link for information from ISBE on how to obtain a substitute teaching license.
https://www.alden-hebron.org/page/employment-opportunities

*** High School Volleyball away at Westlake Christian tonight 5:00 start. 275 South Lake St. Grayslake IL. ***

SPECIAL GUEST FOR AHHS HOMECOMING GAME! Former Chicago Bear running back, Roland Harper, will be here for the 2022 Homecoming game to speak to the Giants Football team and will be part of the ceremonial coin toss. Mr. Harper will be here at 5:30 PM on Friday night to take photos and sign autographs. Don't miss out on this opportunity to meet a Chicago Bear Legend!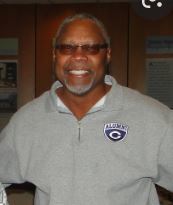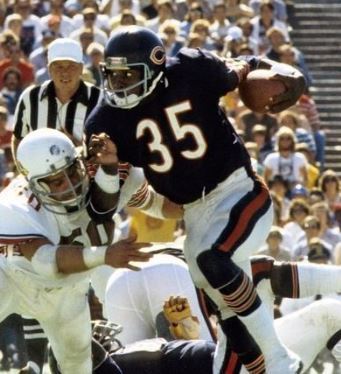 D19 OPEN DOOR EVENT: Join Superintendent Elswick at the District Office Open Door Wednesdays, 4-5:30 PM September 7, 14, 21 & 28 October 5, 12, 19 & 26 November 2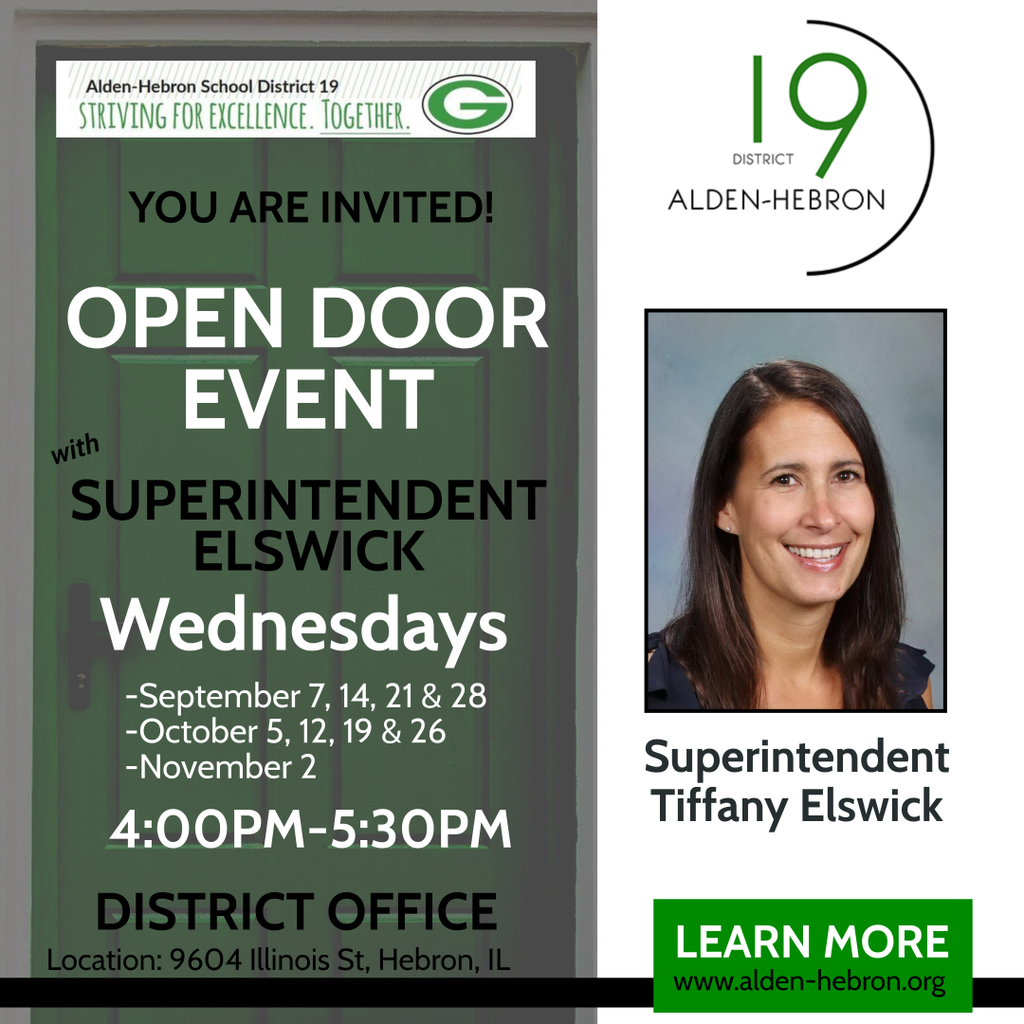 AHHS Homecoming Parade Information. The homecoming parade will kick-off at 4:30 PM on Friday, Sept. 16th. Hope to see everyone there!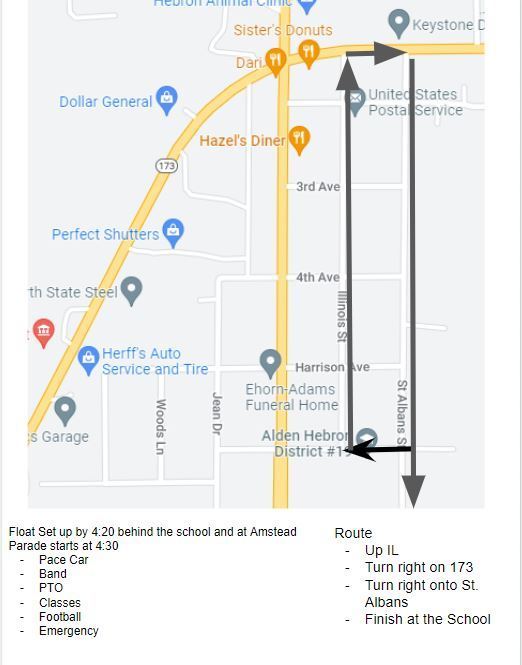 *** Home FSFB game tonight vs. Polo 5:30 kickoff. ***

AHHS: Lunch & Learn series with Hackmatack National Wildlife Refuge. AHHS students may earn volunteer hours at the following: -9/24, 9am-noon, Sphar -10/2, 9am-noon, Tamarack West -10/23, 9am-noon, Sphar 11/6, 9am-noon, Tamarack West Contact Pete Jackson for more details at 224.612.1803 or
beepjackson@comcast.net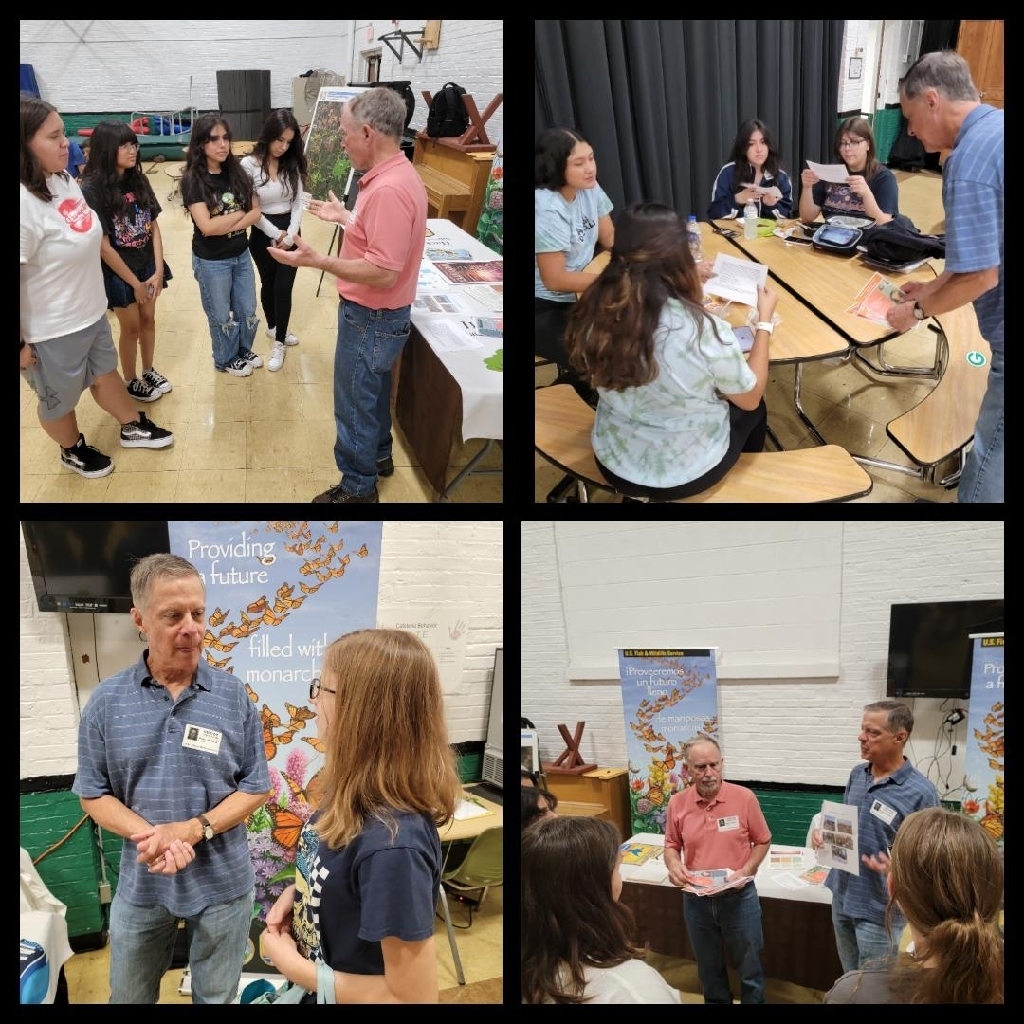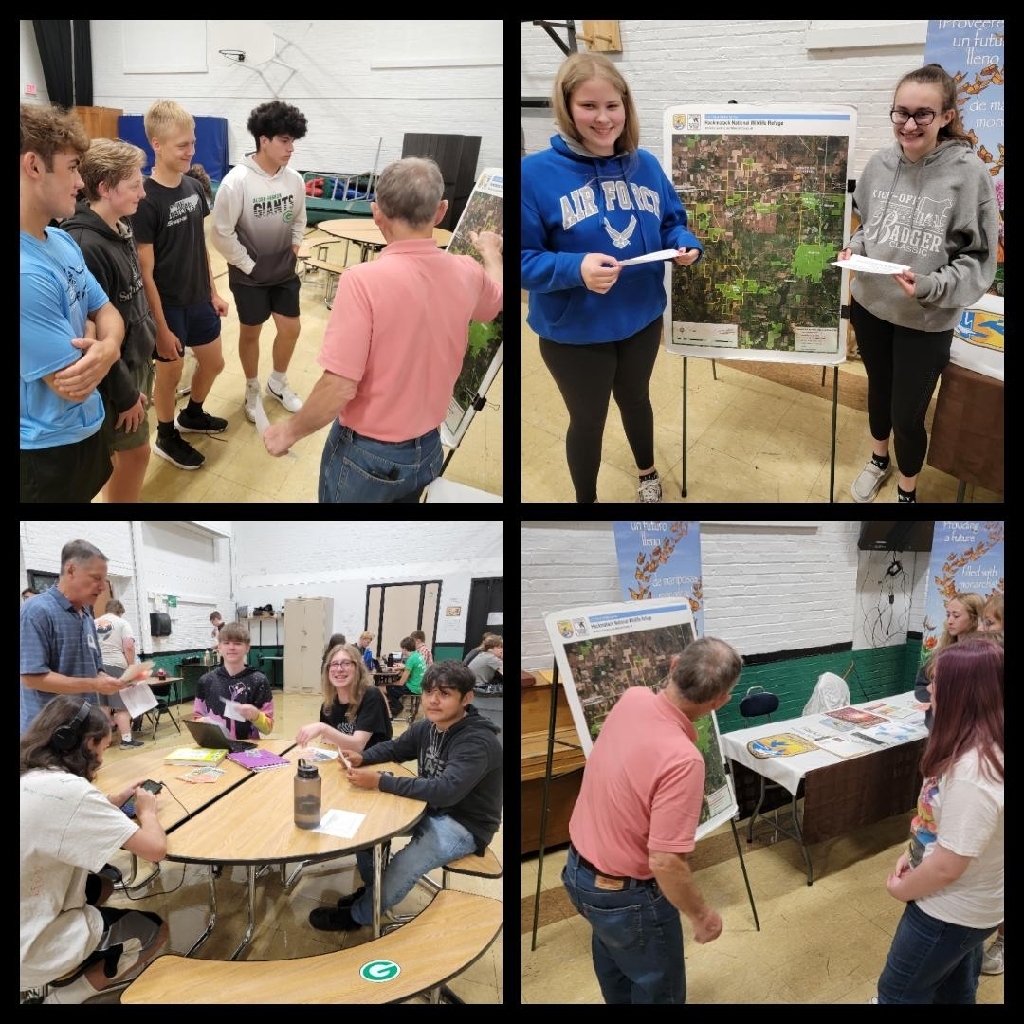 AHHS: Homecoming hallway decorating is underway.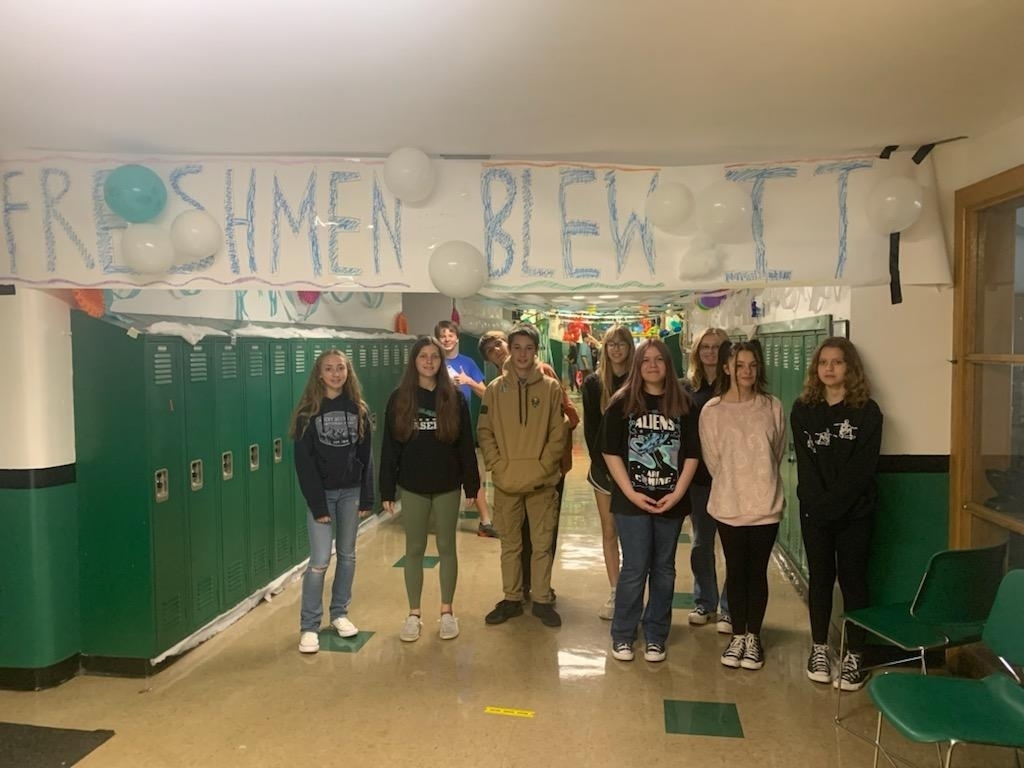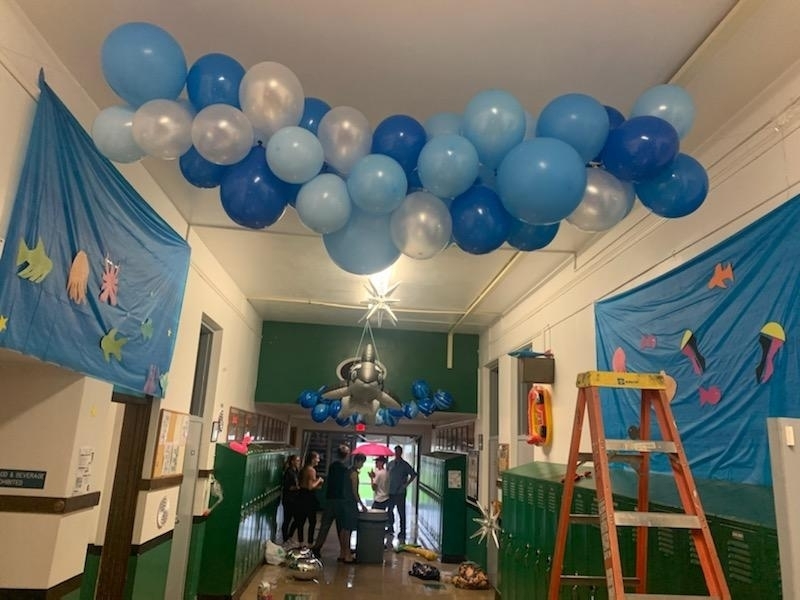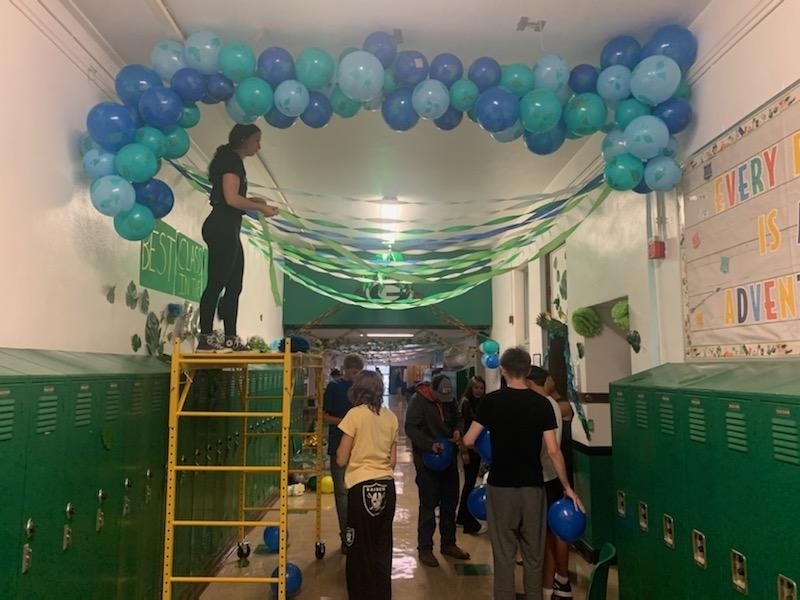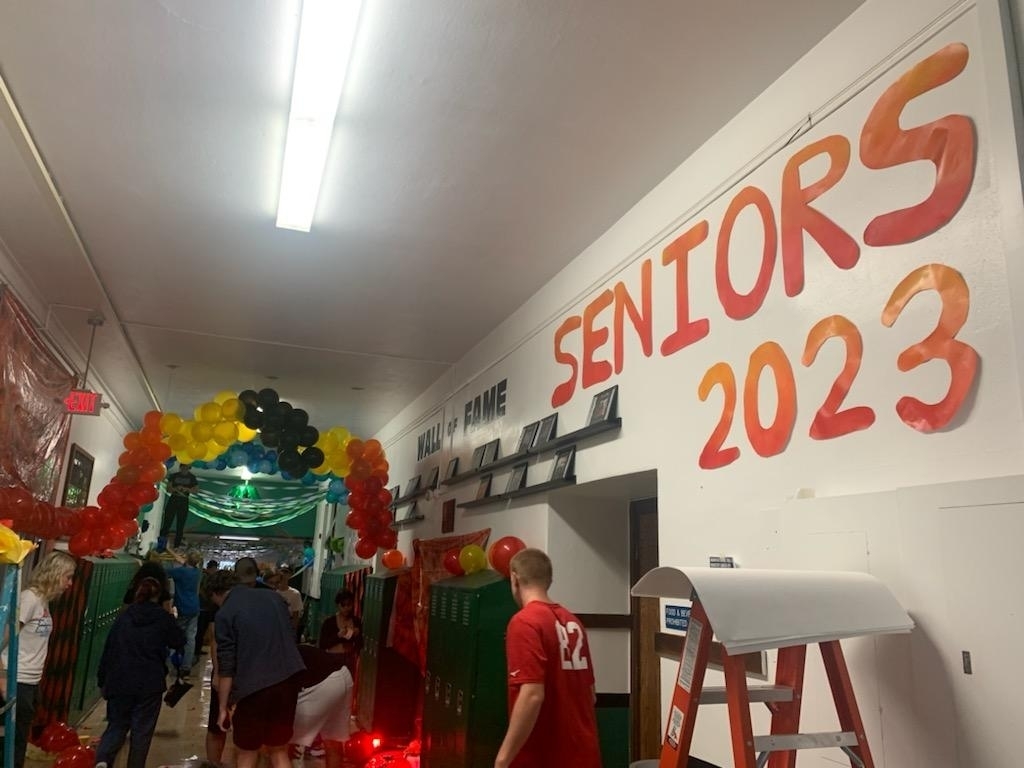 Today D19 will remember September 11th, a day that will forever live on in our hearts. #patriotday #weremember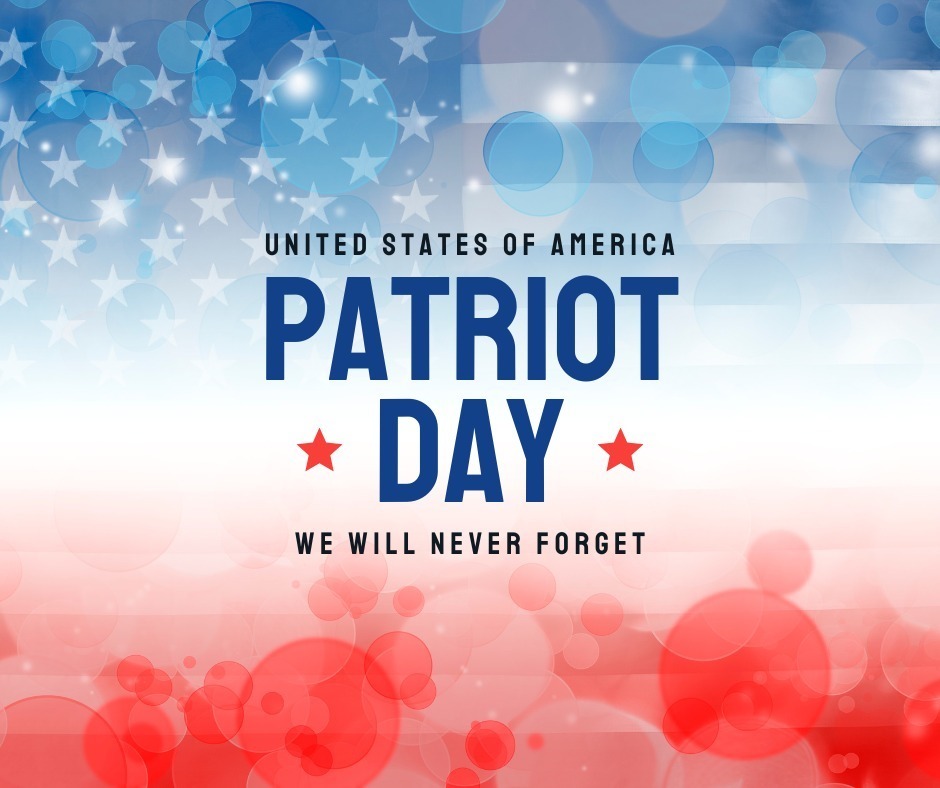 Today we honor grandparents for the strength, kindness, nurturing, and wisdom they share with us throughout our lives. We appreciate you all for what you do for our Giants!